Entrepreneurship, Social Innovation and Leadership training for the next generation
Original Article at http://www.doralfamilyjournal.com
The Casimiro Global Foundation (CGF) will be hosting the Biznovator Camp 2016 for teens ages 16 to 20, from June 12 to June 25th, 2016 at the FIU School of Business.
This is one of the several programs that the CGF has developed to educate the next generation of young entrepreneurs on the basics of business organization, social innovation and leadership.
Among those programs are the Annual Innovators of Change Forum (IOC), now on its 6th edition, that will take place on April 28th and the Biznovator Camps for Kids, from June 27 to July 1st for children 8 to 12 years old and from July 11 to July 15 for teens ages 13 to 15. The Biznovator for Kids programs will take place at the Patricia and Phillip Frost Art Museum at FIU and the IOC at the HUBB Co-Working Center in Doral.
Founded by Juan P. Casimiro, expert on youth empowerment and personal achievement for more than 20 years, Doral resident and chair of the City of Doral Economic Development Advisory Board, the mission of the Casimiro Global Foundation (CSF) is to educate and empower young people around the world to become entrepreneurs, innovators and leaders who create positive change in their communities.
Innovators of Change: a space to network and learn
The Innovators of Change (IOC) Forum is a series of conferences that include youth and adult panels of entrepreneurs, innovators and leaders who discuss a topic with the public. The forums take place annually in March, April and May.
"The purpose of the IOC Forum is to inspire current and emerging leaders, innovators and entrepreneurs of all fields to develop creative solutions to challenges that affect society, environment and the economy," explained Mr. Casimiro.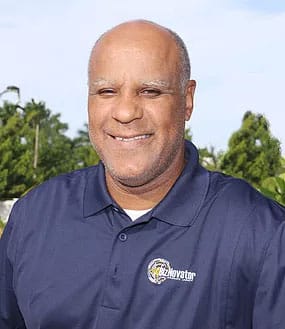 The first of the forums of the year took place last March 24th at the City of Doral, on the topic "Start-Up Pioneers". The second IOC forum will be on Thursday April 28th from 6:00pm to 8:00 pm, at Hubb Co-Working, and the topic selected is "Education Paradigm: How Do We Educate Our Children for Better Positioning in Our Economies & Intellect".
Mr. Casimiro explains that "the event is divided in two panels: one of Young people who are leaders and entrepreneurs, and the adult panel, who are innovators in education, administration and so forth. We host those events to highlight a certain topic, to create a platform of panelists so they can share best practices, and to provide people a chance to connect with each other."
The young leaders and entrepreneurs invited for the April panel are Magda Gelves, Valeria Hansen, Felipe Colon and Alejandro Touzon and for the professional panel Liz Alarcon, Ken Finneran, Abdellatif Bedier and Christi Fraga, Vice Mayor of the City of Doral.
After the forum, public will have the chance to network with these executives and entrepreneurs and also will learn about the upcoming BIZNOVATOR Camp and scholarship opportunities to attend those programs.
BIZNOVATOR Camp for Young Entrepreneurs – A College Campus experience
After fifteen years running these summer programs for young people interested on entrepreneurship, Mr. Casimiro has countless success stories around the world. There are many BIZNOVATOR Alumni who have earned full ride scholarships to top colleges and also those who have developed successful business ventures to benefit their communities.
"The BIZNOVATOR Camp offers hands-on learning, experiences that focus on the creation, evaluation, development, and launch of new businesses or social ventures. Participants are taught and guided through the start-up fundamentals of new venture creation."
The two-week BIZNOVATOR Camp is a college campus experience that lasts 2 weeks. Students from all over the world come to Miami to participate. Last year there were students from China, Dominican Republic, Puerto Rico and US. Locals can select to be either on the boarding or the commuters program, and they all become part of a worldwide network of like-minded young people interested on developing new ideas to make the world a better place.
"It is a lot more than studying business" says Mr. Casimiro. "They build self-esteem and motivation. They leave with a clearer view of what they want to do in the future."
During the camp, students select a project and with the coaching and mentorship of a qualified team of experts, led by Mr. Casimiro, the participants develop a complete business plan, a market strategy and compete to receive funds from an angel investor to make their project a reality.
The exhibition of projects and final business plan competition takes place at the City of Doral City Hall and is judged by important executives of corporations in the area. The City also funds the program with a grant that allows students from Doral schools to receive scholarships to attend, extending the benefits of the initiative to the local community.
The week-long BIZNOVATOR Camp for Kids includes art and technology, as well as teaching business basics "that allows kids to identify their passions at an early age and how to convert that passion into a micro business. It is a unique program that focuses on empowering youth to tap into their genius, their creative and artistic talents."
Mr. Casimiro looks forward to many more years of training successful young entrepreneurs on how to change the world with their ideas, and in the meantime is planning new projects for next year, including a leadership camp for girls only, probably for the summer of 2017.
Calendar
MO

TU

WE

TH

FR

SA

SU
30

31

1

2

3

4

5
Events for September
1st
No Events
Events for September
2nd
No Events
Events for September
3rd
No Events
Events for September
4th
No Events
Events for September
5th
No Events
6

7

8

9

10

11

12
Events for September
6th
No Events
Events for September
7th
No Events
Events for September
8th
No Events
Events for September
9th
No Events
Events for September
10th
No Events
Events for September
11th
No Events
Events for September
12th
No Events
13

14

15

16

17

18

19
Events for September
13th
No Events
Events for September
14th
No Events
Events for September
15th
No Events
Events for September
16th
No Events
Events for September
17th
No Events
Events for September
18th
No Events
Events for September
19th
No Events
20

21

22

23

24

25

26
Events for September
20th
No Events
Events for September
21st
No Events
Events for September
22nd
No Events
Events for September
23rd
No Events
Events for September
24th
No Events
Events for September
25th
No Events
Events for September
26th
No Events
27

28

29

30

1

2

3
Events for September
27th
No Events
Events for September
28th
No Events
Events for September
29th
No Events
Events for September
30th
No Events
Upcoming Events