Meet Aarik Gomez, winner of the 2017 DSA 8-12 BIZNOVATOR Kamp for Kids
After the week-long BIZNOVATOR Kamp for Kids, 12 year old Aarik Gomez won first place with his innovative company: SILIGRIP.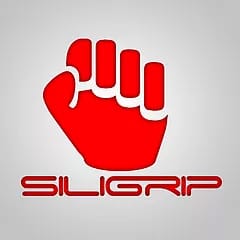 SILIGRIP is, as he describes it: "a sole proprietor company that likes to help people. If you or one of your loved ones has bad joints this product can help with your pain. You can also play with SILIGRIP in any stressful, scary, or even a funny situation.".
The Company is specialized in providing relief for people who suffer from joint pain, individuals with special needs. However, their product can also be used as a toy. SILIGRIP wants to innovate therapy with more affordable alternative that has results.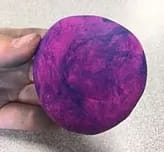 For now, SILIGRIP sells a little handheld silicon based item. It has been created to help people with joint pains but it can also cure boredom. People can find peace in squeezing a handheld item, if they have trouble focusing, reading, even sleeping.
Aarik intends to sell his product for $7.50 either online or physically for an expected annual profit of $6,840.
Here is his homemade commercial:
Calendar
MO

TU

WE

TH

FR

SA

SU
29

30

31

1

2

3

4
Events for September
1st
No Events
Events for September
2nd
No Events
Events for September
3rd
No Events
Events for September
4th
No Events
5

6

7

8

9

10

11
Events for September
5th
No Events
Events for September
6th
No Events
Events for September
7th
No Events
Events for September
8th
No Events
Events for September
9th
No Events
Events for September
10th
No Events
Events for September
11th
No Events
12

13

14

15

16

17

18
Events for September
12th
No Events
Events for September
13th
No Events
Events for September
14th
No Events
Events for September
15th
No Events
Events for September
16th
No Events
Events for September
17th
No Events
Events for September
18th
No Events
19

20

21

22

23

24

25
Events for September
19th
No Events
Events for September
20th
No Events
Events for September
21st
No Events
Events for September
22nd
No Events
Events for September
23rd
No Events
Events for September
24th
No Events
Events for September
25th
No Events
26

27

28

29

30

1

2
Events for September
26th
No Events
Events for September
27th
No Events
Events for September
28th
No Events
Events for September
29th
No Events
Events for September
30th
No Events
Upcoming Events